#1 Choice for Flowers in Albuquerque.
Our shop  in Albuquerque is known throughout the city as the #1 location for Flower Delivery, to send flowers online, creating magical bridal and wedding bouquets and floral arrangement for all special occasions.
Best choice for wedding flowers in Albuquerque?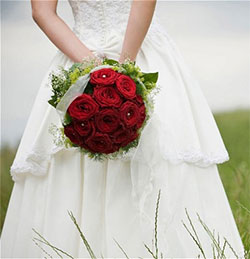 Albuquerque is a fantastic wedding destination and the question we get asked most by future brides is :What are the best Wedding Flowers?" There are no easy answer to this as it very much depends on the personal choices of the bride and for you it could mean the most expensive flowers or the most exotic flowers or even the flowers that are the easiest to get in the season. First you need to look at your budget and see what you can afford. Once you have established a baseline, you see what type of lowers fit into a certain category and what is suitable for the occasion. You also have to differentiate between the bridal bouquet and the center pieces that will go on the table. We always recommend that you speak to your Albuquerque florist before making a decision as we have a lot of experience with Albuquerque weddings and will do our utmost best to ensure that your wedding day is the best it can be.
The secret of good Flower Arrangements
There are many good flower shops in Albuquerque but we strive to one step ahead of the competition due to our focus on delivering superior service, not only with our same day flower delivery, but with our flower arrangement classes we provide to the public. In our classes, you will learn how to create an arrangement with several different kinds of flowers but the secret of a beautiful arrangement is to build it layer by layer and we start off by putting down a grid that will hold all the layers together. Instead of using tape or Oasis or any other supporting material, we use a leafy, wooden stemmed branches and put that down as the base. This we interlink with each other to make a tight base on which to build the following flowers. Then the next step is to take the biggest flowers of your arrangement and the add them in a random pattern, the first rule of flower arrangement is to use odd number of flowers in the arrangement. We normally use 3 to 5 big flowers of the same kind and space them so that they are not evenly apart.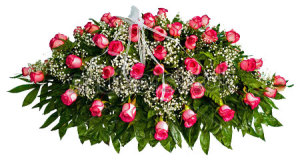 The next layer would have a different color than the first flower layer, this way you keep your arrangement lightly balanced. Again adding maybe 3 flowers, followed by something with a different texture, something a little knobby or coarse to counterbalance the smoothness of the flowers. The stem part of this layer is not that attractive, so ensure that when you cut these that the head of it, stay on the same level or slightly above the flower layers.  It is also good to add a slightly different hue or tone of the texture layer to make slight contrast with each other.
As you keep on making the arrangement, you might find that your result is not exactly as you envisioned it before you started, but that is normal and part of the creative process.
When to use a flower delivery service in Albuquerque.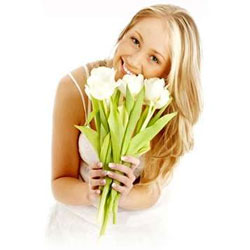 In most cases if you orders for local delivery in Albuquerque, you will have the flowers delivered on the same day. This is especially useful if you do not have the time to go to the shop, pick a flower arrangement and then deliver it yourself. Even when making use of a delivery service, you will be guaranteed that the flowers are of the freshest quality with some of the most beautiful flower arrangements in Albuquerque. In the case of long distance delivery, the internet has opened up the possibilities to send flowers online and you can rest assured that the person receiving the flower delivery will be pleasantly surprised. Most florists in Albuquerque are part of a local, national and even global service that will ensure that your order will be delivered on time and with a price range that fits most pockets.
If you are looking for flower shops in Albuquerque, contact us to speak to  one of the top Albuquerque florist.